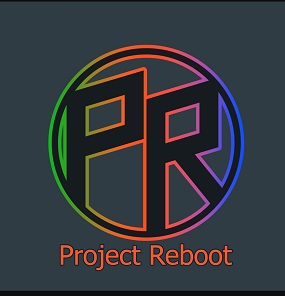 Welcome to Project Reboot. A completely new way of looking at waste and supporting the causes you care about, now at Scrapstore!
Welcome to Project Reboot
We provide quality refurbished computers and laptops to the community
We train and mentor long term un-employed people to help with their confidence and skills in finding a new job.
We help local Companies meet their environmental targets and social responsibilities.
We are WEEE compliant and recycle every component.
Custom build computers to meet your needs be it for the office or gaming environment
What we offer to Companies and their staff…
FREE on site collection of computers, laptops, monitors and peripherals etc.
FREE SECURE data sanitisation of hard drives using industry standard compliant methods.
We help meet your Companies WEEE obligations with no overseas freight miles.
We make you feel proud of your local CSR and environmental recycling ambitions.
Tech Amnesty Days (your staff donate their old tech – pc, laptop etc from home).
Come and try days such as minecraft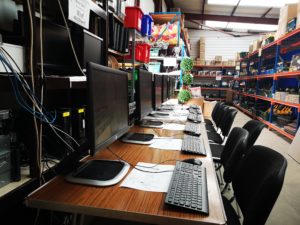 To community groups and individuals…
Quality refurbished internet ready PCs and Laptops running a modern operating system with a full office package included. Plus a warranty for peace of mind.
Lowest possible prices to help the tightest of budgets.
Help low income families to provide equipment for their child's education needs.
To find out more just get in touch with the reboot team @ reboot@scrapstore.co.uk
The Scrapstore, Unit 7 Bramble Close, Elgin Ind Est, Swindon SN2 8DW